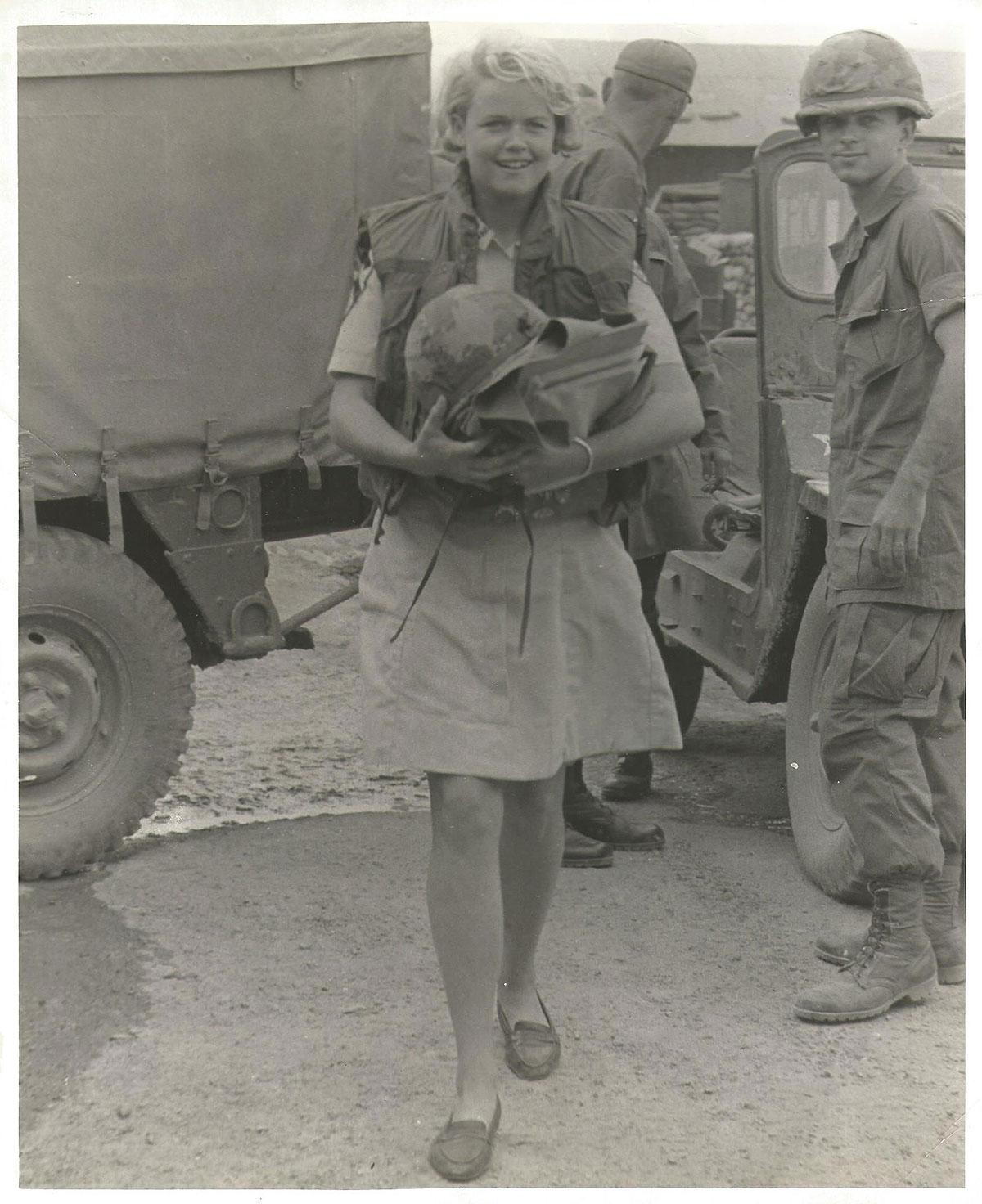 Author's Name: Susan Wimber DeWitt
Title: "Donut Dollies"
"Donut Dolly" is a nick name left over from years past. As young women we each had our own reasons for signing on for a tour in a war zone. How naïve was I! Our Red Cross mission was Supplemental Recreational Activities Overseas. We really stood out in our powder blue dresses in the sea of olive drab as we traveled by chopper, truck, boat, and jeep to 8-10 stops. We took our homemade games out to artillery hills, bridges, hangars and mess hall. In some areas there were rec centers but one way to see as many GIs as possible was to serve the lunch. One GI declared "oh, the mash potatoes have turned to sweet potatoes!" 50 years later, I still remember that comment. It was a long 14 months and TET made me treasure life more than ever. Everyone has a story .... narrow misses, friends lost, lessons learned etc. Everyone deserves "Welcome Home"